Have you decided on WordPress for your website but have become overwhelmed by the amount of themes and plugins available?
The beauty of WordPress is the number of developers who have created themes and plugin, some free and some not. Themes are a great way to get started on the design and plugins help you add much-needed functionality especially if you're a non-designer.
But choosing the correct combination is oftentimes stressful when you're not in the trenches every day. And you need to decide if free can work or should you invest in premium.
My process, like many other designers, is streamlined with a starter stack or preferred themes and plugin that make up my toolkit. Will these be right for you? I hope so which is why I'm pulling back the curtain and showing you.
Fair warning – this article includes affiliate links which I may earn money from should you use them to purchase. But I only recommend them because I use them regularly.
WordPress Themes
According to Codex a theme is "a collection of files that work together to produce a graphical interface with an underlying unifying design for a weblog." WordPress itself comes with a default theme which is free to everyone. But I've found two different options that I use with every website I build.
For my more tech-savvy and custom sites, I use the Genesis framework from StudioPress. I find these themes are easy to use and configure out of the box. Genesis provides a search-engine-optimized foundation and runs pretty fast due to its clean code.
But I love BeaverBuilder (see must use plugins) to create more owner updatable (aka you can easily update) and the Astra theme is built to be more page builder friendly. So that is my choice for sites that don't need custom bells and whistles and will be maintained by the business owner.
While Genesis is a paid theme, Astra is free for the basic theme with a premium add-on that extends design choice functionality.
WordPress Plugins
WordPress plugins are bits of software that can be uploaded to extend and expand the functionality of your WordPress site. Having plugins in my toolkit saves me time since I'm not reinventing the wheel every time I build a website.
Must Use Plugins
My ultimate must-use plugin is Beaver Builder, which is a drag and drop page builder with tons of options that allow me to create layouts of all kinds. In addition to the modules for the design, they also include modules that extend functionality like opt-in forms, buttons, tabs, and video embeds. While I prefer Beaver Builder, its competitor Elementor is a wonderful option too.
On top of a great looking site, every site needs a form or forms to collect information. I prefer Gravity Forms which is a premium plugin but well worth the money. Gravity Forms also has add-ons so you can sync your forms with your email marketing program, collect payments and create a quiz or survey.
If you want to help your site in the getting found arena, you should be adding Schema, which is a markup that allows search engines to figure out what your site is all about. I've found that the makers of Astra Theme also have an easy to use schema plugin aptly names Schema Pro.
Speaking of getting found I bounce between two SEO plugins: SEOPress and RankMath. I've used Yoast too but I've found the load speed is a tad slower and they don't have the bells and whistles of the others without paying the annual fee.
I do have to say that SEO plugins don't directly improve SEO, and regardless of which plugin you use, SEO optimization plugins are a tool to make your site search engine-friendly by guiding and pointing out what is missing from the page. They don't do the work for you and as my SEO mentor Brendon Hufford says "it's like having a post-it note to remind you of what to add".
Moving on to security, Shield it for me because they literally cover all the bases of helping you secure your site from login to comments to file monitoring. And they don't kick false positives like other security monitoring plugins.
Caching is another must-have and some hosts now include caching with their packages. But my go to is WPRocket because there is minimal configuration with immediate results. Plus for some hosts (like Flywheel) they are the only caching plugin officially supported,
And finally, Better Search and Replace is my favorite for correcting URLS like when you add SSL onto your site and need to change the permalinks form http to https. I also use Better Search and Replace to find temporary URLs that may be created when building a site on staging or development servers.
Optional Plugins
I mentioned above that Beaver Builder is my favorite page builder plugin and it's companion UABB, Ultimate Beaver Builder which has custom modules, rows and templates to help create even more beautiful and functional sites.
Google Analytics is a must for tracking because one, it's free and two, you need to know about your traffic. There are many plugins that will pull the data into your WordPress dashboard like Monster Insights or Google Analytics Dashboard for WP by ExactMetrics. I personally don't use either and instead add the code to my theme and look at the reports online.
Social sharing is another must for bloggers who want to extend their reach on their posts. My favorite is Sassy Social Share because they don't use cookies and is GDPR compliant.
Talk about extending reach, I'm a fan of content upgrades and unintrusive pop-ups which is why I use ConvertPro for these functions on my website. It's drag-and-drop and pretty simple to use and it supports fast loading.
And finally, if images are your thing or you're obsessed with speed like I am, Imagify is the perfect solution for optimizing your images.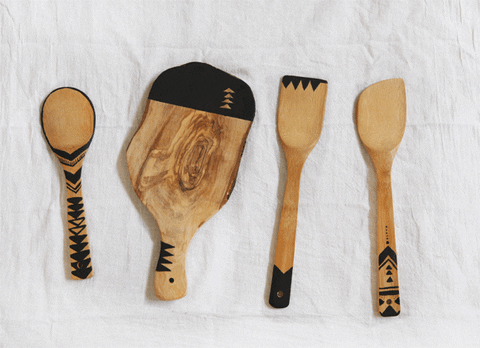 Other Tools
As always, there are tools I recommend that don't fall into the themes and plugin category but will help you with your digital presence.
It doesn't matter what tools you use, but it's great to have a starter kit or tools of reliable options to use to create your WordPress website. Most of the above tools mentions have been in my toolbox a good while, which says a lot about sustainability.
I'm always finding new and different tools and resources which can be found on my resources page. How about you – what are some of your must have tools?
Keep reading...